January 04, 2022
Dear Reader,


Happy New Year! Before we embrace 2022, I wanted to take a quick look back at 2021—specifically, to the fun and funky science and tech news that Scientific American covered over the past year. Check out this week's lead story for anything you might have missed, including a robot hand that plays Super Mario Bros. and the real-life physics inspired by Star Trek's fictional warp drive.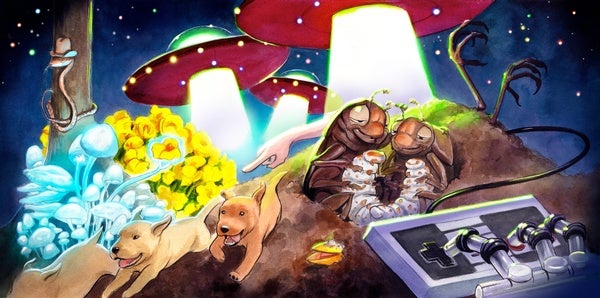 Engineering
The World Economic Forum and Scientific American team up to highlight technological advances that could change the world—including self-fertilizing crops, on-demand drug manufacturing, breath-sensing diagnostics and 3-D-printed houses.
| | |
| --- | --- |
| | By Robin Pomeroy,Sophie Bushwick | 39:47 |
FROM THE STORE


Normally science proceeds in incremental steps, but sometimes a discovery is so profound that it causes a paradigm shift. This eBook is a collection of articles about those kinds of advances, including revolutionary discoveries about the origin of life, theories of learning, formation of the solar system and more.
*Editor's Note: Revolutions in Science was originally published as a Collector's Edition. The eBook adaptation contains all of the articles, but some of the artwork has been removed to optimize viewing on mobile devices.

QUOTE OF THE DAY


"As the successor to the Hubble Space Telescope (HST), JWST is one of those once-in-a-generation scientific projects that can strain the patience of government benefactors, as well as the responsible agency's credibility, but also define a field for decades to come—and possibly redefine it forever."
FROM THE ARCHIVE


LATEST ISSUES


Questions?   Comments?
Download the Scientific American App