May 05, 2022
Dear Reader,


This week, we're highlighting a voyage to Apophis, a sizable asteroid that will make a too-close-for-comfort pass by Earth in 2029 and that could, in centuries hence, collide with our planet. Scientists want to learn more about Apophis, especially how its orbit and surface can change from close encounters with Earth, in hopes of better preparing for any eventual impact threat from it or other near-Earth asteroids. Now, a spacecraft has been confirmed for an up-close visit: NASA's OSIRIS-REx, which will reach the asteroid shortly after the 2029 Earth encounter as OSIRIS-APEX (OSIRIS-Apophis Explorer). Elsewhere this week, we have stories on mapping the "cosmic web," the discovery of a pulsar masquerading as a galaxy and the end of a unique airborne telescope. Enjoy!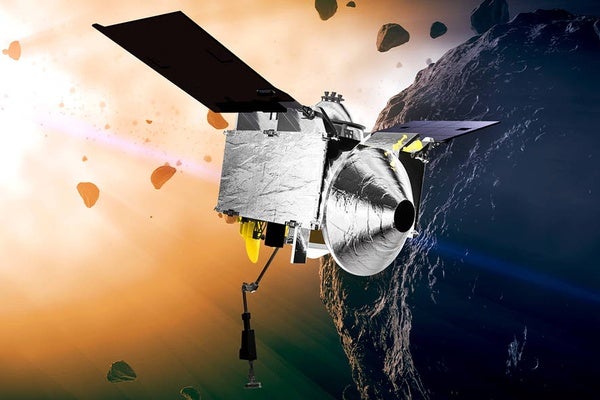 Quantum Computing
How to Fix Quantum Computing Bugs
The same physics that makes quantum computers powerful also makes them finicky. New techniques aim to correct errors faster than they can build up
FROM THE STORE


FROM THE ARCHIVE


LATEST ISSUES


Questions?   Comments?
Download the Scientific American App