October 14, 2020
Dear Reader,


Hurricane Delta struck Louisiana over the weekend, just six weeks after Hurricane Laura devastated the same area. The one-two punch exemplifies what a notable—and costly—year it has been for the U.S. Because it is hard to keep up as one disaster piles on top of another, we started a running list of all the records that have been broken by wildfires, hurricanes and other nominally natural events this year. It is a sobering reminder of the toll being wrought by climate change and other human activities that increasingly place people in danger's path.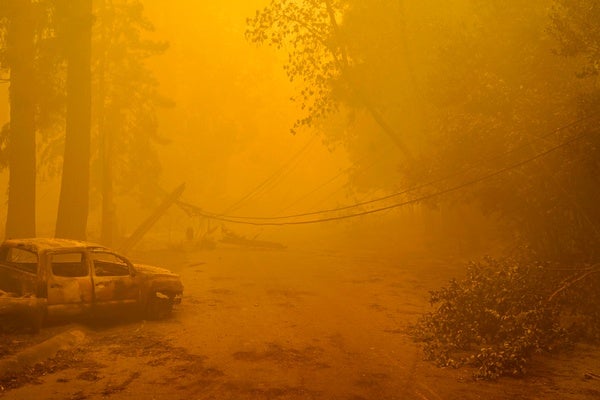 Policy & Ethics
Would a Green New Deal Add or Kill Jobs?
A shift to renewable energy powered by a carbon tax would create millions of new jobs, but the amount of money it would return to U.S. residents in rebates could vary considerably
By Marilyn A. Brown,Majid Ahmadi
Climate
Climate Anxiety and Mental Illness
We don't know for sure to what degree the former leads to the latter, but we need to be vigilant about the plausible connection
By Brian Barnett,Amit Anand
FROM THE STORE


For just $199 a year, Scientific American Unlimited gives you access to all of our publications, apps and the full website experience.

QUOTE OF THE DAY


"The extent of fires is staggering. When you wipe out a quarter of a biome, you create all kinds of unprecedented circumstances."
FROM THE ARCHIVE


LATEST ISSUES


Questions?   Comments?
Download the Scientific American App