Mobile Malaise?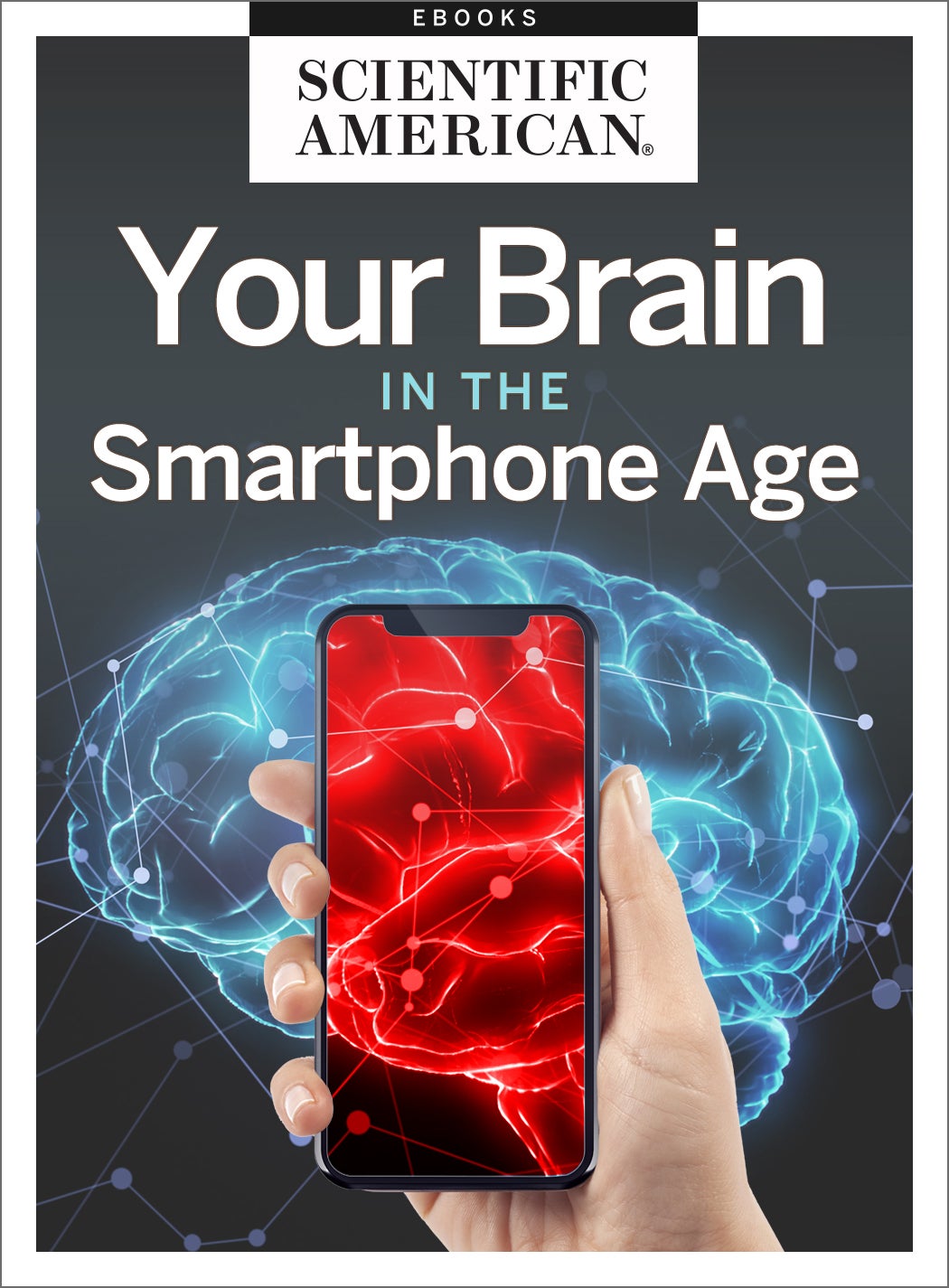 According to recent headlines, today's device-wielding teens are socially, emotionally and cognitively doomed. Reality, however, is not so clear cut. In this eBook, we've gathered what science has to say about the effects of smartphones and social media use on teenagers, as well as its effects on thought processes and relationships and its potential as a tool to monitor mental health.
The Science Behind the Debates
People say that they trust scientists, yet evidence often takes a back seat to emotions. In this eBook, we examine the science behind today's most contentious debates including gun control, GMOs and evolution, as well as strategies for understanding and coping with denialism.

Genetic Engineering: Progress and Controversy
From its beginnings in the 1970s, the field of genetic engineering has come a long way. In this eBook, we examine how CRISPR and other approaches are being investigated to treat disease, mind-blowing research in synthetic biology, controversial efforts in modifying crops and saving species and more.

Climate Change: Planet Under Pressure
From increasingly severe storms to collapsing coral reefs to the displacement of Syrian citizens, in this eBook we examine the effects of Earth's changing climate on weather systems, ecosystems and human habitability and what this means for our future.

The New Science of Sex and Gender
Vital research is starting to challenge long-standing assumptions about gender identity and biological sex. With this collection, we not only examine the latest studies in biology, medicine and psychology but also, more importantly, their bearing on healthcare, identity and access.

Mysteries of Life in the Universe
How did life begin on Earth? Does it exist elsewhere? In this eBook, we present several theories on the origin of life, some of its extreme and surprising forms and the ongoing search for signs – or sentience – on distant worlds.

The Higgs Boson: Searching for the God Particle
One of the biggest discoveries in physics, the quest for the Higgs boson demonstrates the value of a good theory. In this eBook, we've gathered our best reporting to analyze the search, the discovery and the ongoing questions.

Follow Us